When Debra McCloskey Todd was planning her installing ceremony to become the first woman chief justice of the Pennsylvania Supreme Court, she could have had it anywhere.
Instead of Harrisburg, Philadelphia or elsewhere in the state, she chose Pittsburgh to honor her western Pennsylvania roots she hasn't forgotten after growing up in Ellwood City.
"I can't begin to tell you how important it was. It meant so much to me, to my family. It was a once-in-a-lifetime opportunity," Todd said of the Jan. 20 ceremony at downtown Pittsburgh's Omni William Penn Hotel. "It came off just as I had dreamt it would. It was tremendously meaningful to me."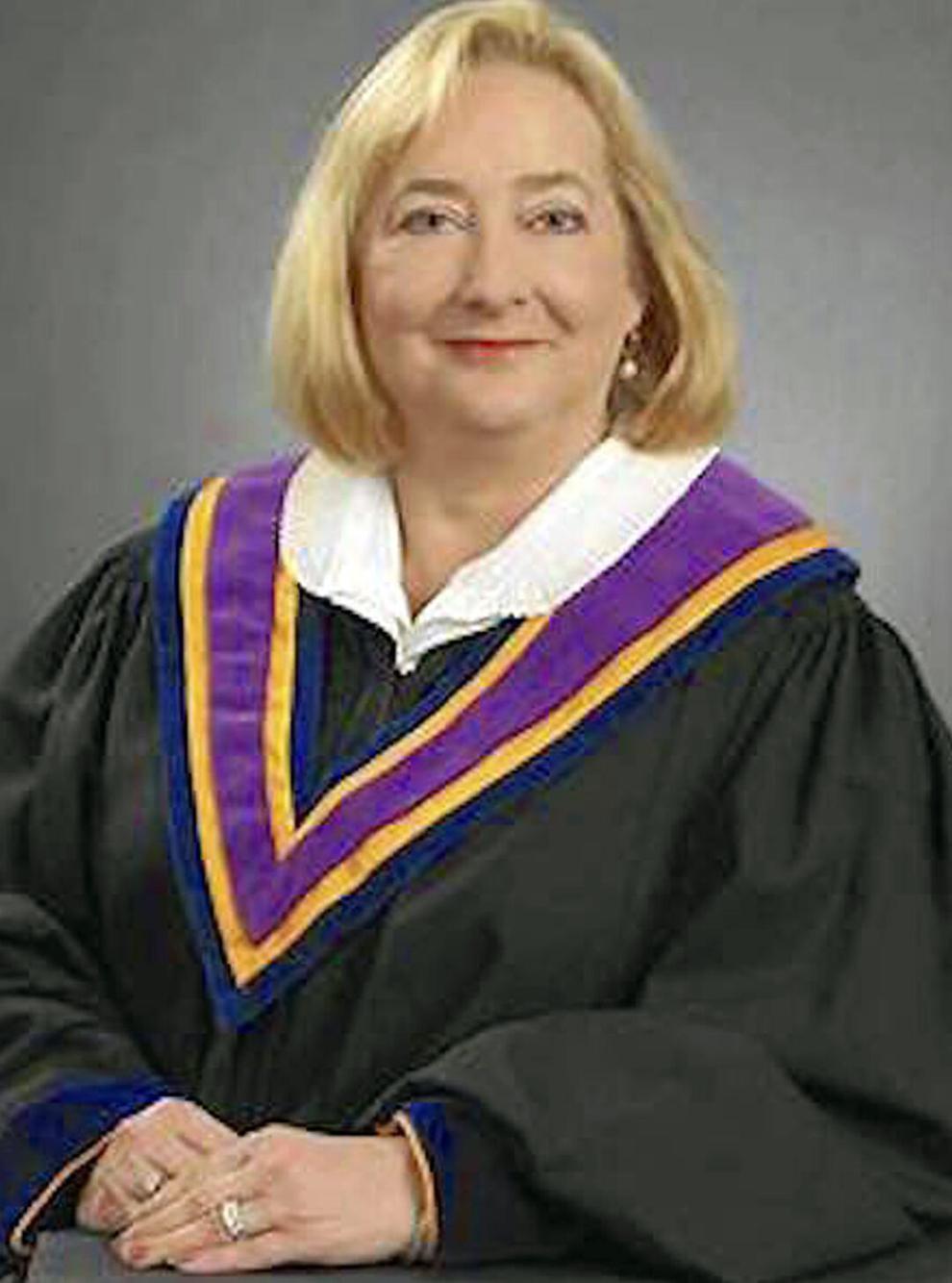 A great transition
Prior to becoming chief justice, she and her staff were in a transitional period with former the former Chief Justice Max Baer, who was nearing the mandatory retirement of 75 on Dec. 24.
That meant Todd would have taken over as head of the court on Jan. 1. However, Baer died Sept. 30, meaning Todd took over three months earlier than expected on Oct. 1
"It was a tremendous loss, not only to the judiciary, but to each of us personally when he passed away," Todd said.
Todd said Baer's staff helped her with the full transition to chief justice and his staff attended her installation ceremony. Heading the court wasn't in her mind at first, but she said as the years went by and she gained seniority, the feeling went from a possibility to a certainty.
She said she hopes to be remembered as someone who worked hard for both upholding the rule of law and serving the residents of the state, as well as respecting the opinions of her fellow justices.
Todd is the first woman Supreme Court chief justice in the court's 300-plus year history.
She said she wants to serve as a role model, and a beacon of hope to young women hoping to pursue a career in the legal field.
She said "the glass ceiling" continues to break this year for women in the state, as Sen. Kim Ward leads the state Senate and Rep. Joanna McClinton is the House speaker.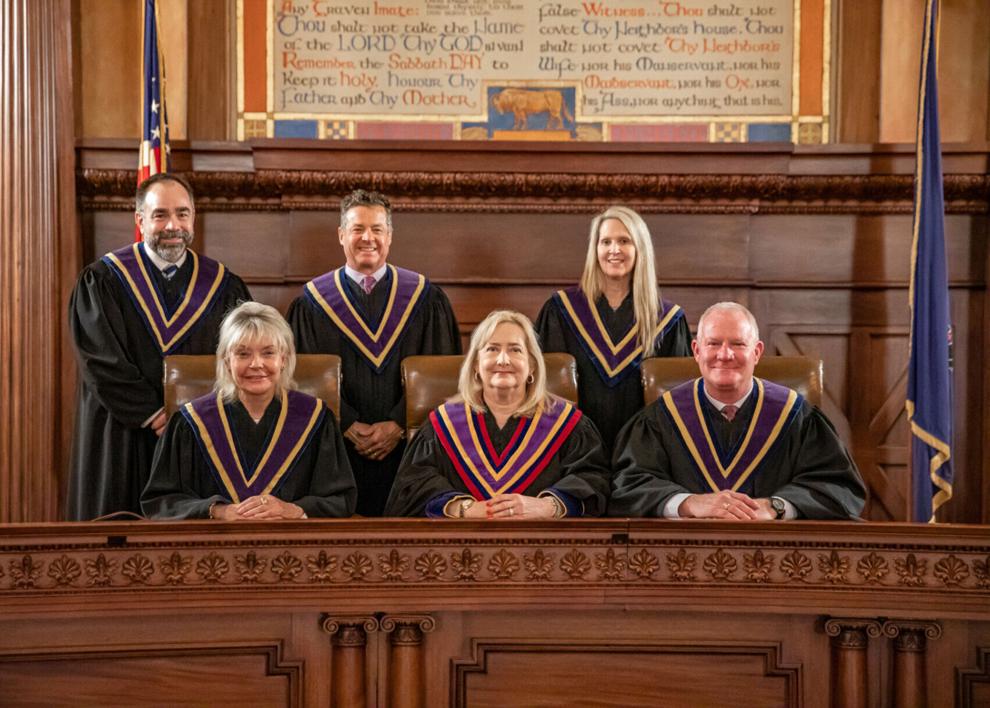 No politics
The state Supreme Court hears about five percent of the around 2,000 petitions it receives a year.
Most are often "high-profile" that have wide-ranging implementations or consequences once an opinion is reached.
Todd said she wants the public to view the Supreme Court, and all courts in Pennsylvania in general, as independent.
Todd said not all decisions will be popular, but said each judge has taken an oath to uphold, support and obey the Constitution, and believes there should be no politics in the court.
"We take that very seriously," Todd said.
Todd said, under her tenure as chief justice, she wants the Supreme Court to be civil, noting while attorneys and even judges may have disagreements, they are not to be enemies with each other in the courtroom.
She said she is good friends with all of her fellow Supreme Court justices and every night before a court argument or hearing, the justices go out to dinner.
"We just enjoy being together and sharing stories about our families and our personal lives," Todd said. "It's a relationship that the six of us have that is very important to me."
As chief justice, she heads the administrative responsibilities of the entire court system in Pennsylvania, which has more than 1,000 judges in 60 judicial districts in the 67 counties.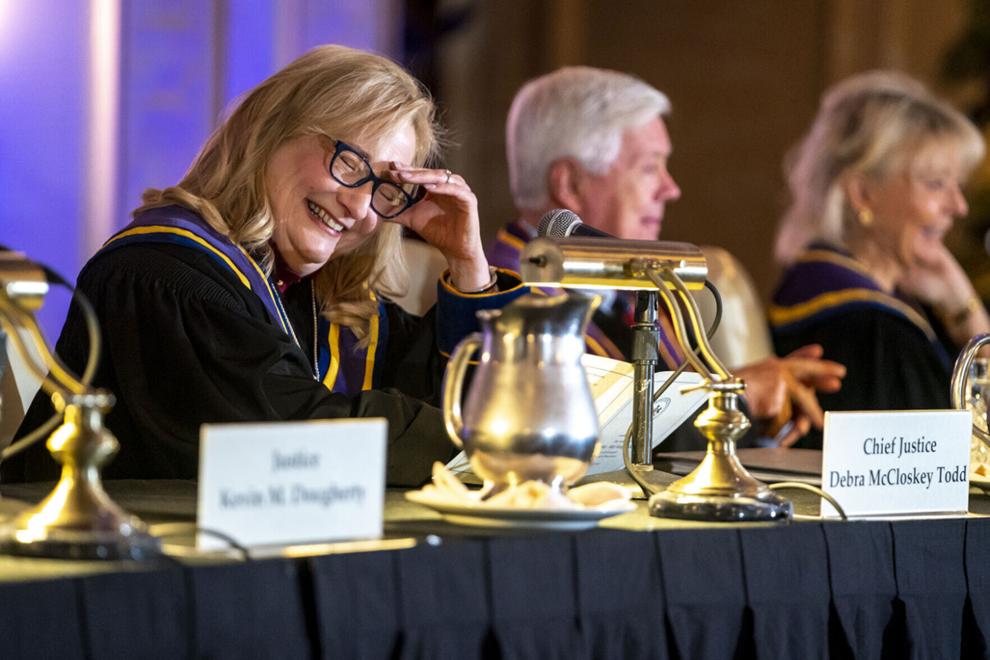 A spark that never left
At 12, Todd began working as a file clerk in the office of Ellwood attorney Jim Keller, who lived a block from her in the borough.
She worked under his wife Beverly, who was the office manager and secretary. From then until she was 18, she worked full-time during the summer and part-time during the school year.
While she admits it wasn't the most glamorous work — filing papers and organizing forms — she said it was that experience that made her want to go into the law field, thanks in no small part to the encouragement of the Kellers.
"From the moment I walked into that law office, a spark was lit and it never went out," Todd said.
"I really got to know what it was like to be in a law practice, from a young person's perspective, but it made a real impact on me."
After leaving Ellwood City, Todd graduated from Chatham College in 1979, from the University of Pittsburgh School of Law in 1982, and from the University of Virginia School of Law in 2004.
She served as a litigation attorney for U.S. Steel Corp. from 1982 to 1987, had a private law practice from 1987 to 1999, was elected judge of the Pennsylvania Superior Court in 1999, and was elected a justice of the Supreme Court in 2007, and retained in 2017.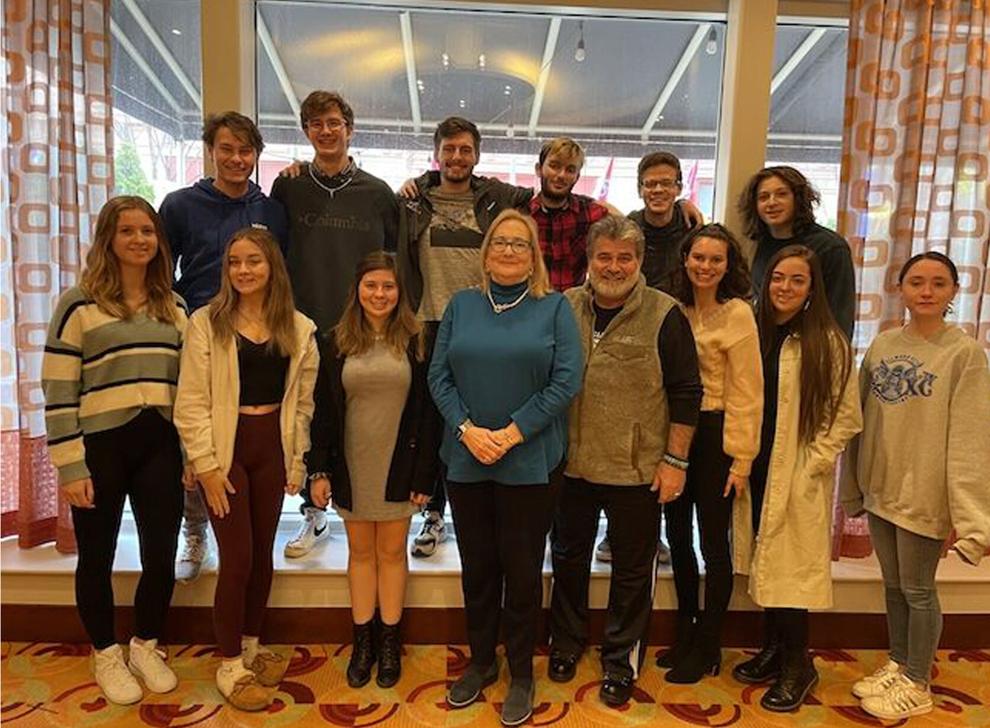 Wolvering pride
Though she went to college in Pittsburgh and has lived in the area her entire adult life, she's quick to always claim Ellwood City as home.
"I'm proud to say that I'm from Ellwood City, and I think it is because it was such a nurturing environment," Todd said.
When she was three years old, Todd and her family moved from Wayne Township to Park Avenue in the borough, a block from Lincoln Junior-Senior High School. She said it was the ideal place to raise a family and go to school.
"It helped provide a cohesive environment where the kids really felt like they were part of the community and the community really cared about them," Todd said.
While Todd graduated in 1975, she still keeps in touch with friends and community members. In 2019, she was honored by the Ellwood City Area Historical Society and inducted in December to the Lincoln High School academic hall of fame.
For 12 years, Todd welcomed Lincoln High School teacher and former classmate David H. Gaibis and his government class to the Supreme Court in Philadelphia.
"It's a great experience for me. It's a highlight to my year," Todd said. "I look forward to the Ellwood City students coming."
A supportive family
Todd said her parents, the late Harry and Blanche McCloskey, encouraged her and her sisters Mary and Nancy to "reach for the stars," growing up.
She said her husband Steve Todd, in many ways, is the reason why she has succeeded in her career.
"I am so blessed to have Steve as my husband. I always say it was my lucky day when I met Steve Todd," Todd said.
Todd said she is thankful for the support of her whole family of sisters, nieces and nephews, stepchildren Whitney and Jason and daughter Alexandra.
Alexandra has been on the campaign trail for her when she was five giving speeches and handing out pamphlets. This led her to becoming a social person who loves interacting and speaking with people — skills helpful in her job as a morning news anchor in South Dakota. Her mother hopes she can one day get a position in the Pittsburgh area to be close again to her parents.