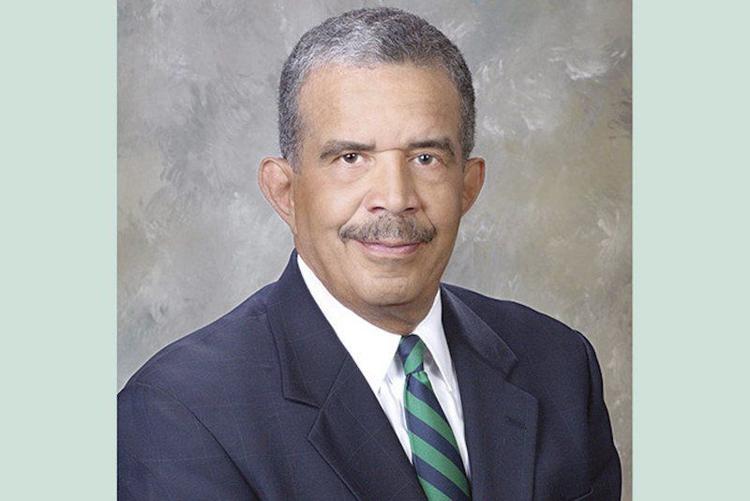 The Pennsylvania Board of Probation and Parole wants the general public to know that it weighs the opinions heavily of a county's president judge and the district attorney before releasing a state inmate on parole.
Board chairman Ted Johnson in an email last month took exception to a statement made publicly by Lawrence County District Attorney Joshua Lamancusa, that Lamancusa was never notified before the release of convicted killer Keith Burley.
Johnson said that on the contrary, letters had been sent by email on Nov. 9 to Lamancusa and Lawrence County Common Pleas President Judge Dominick Motto. Motto provided input to the request on Nov. 12, but the board did not receive a response from Lamancusa in the Burley case, he said.
Johnson in a phone interview Monday would not comment on the content of Motto's written response to the letter, which he said weighed in on Burley's release on parole.
Burley, 43, is accused of stabbing 8-year-old Mark Mason on July 8 at a Union Township home following a domestic dispute with Mason's mother. Mason was killed in the presence of his 7-year-old brother and two other young boys who were in the house. The homicide occurred after Burley was paroled March 28 at the minimum of a 20-to-40-year sentence on a homicide conviction. He additionally had been convicted for stabbing a jail inmate in the neck during his incarceration, but he did not receive additional jail time for that offense.
Lamancusa had said during a public press conference last month that he never received notification in advance from the parole board regarding Burley's pending release. He said Monday that he only received notification of Burley's release after he was paroled.
Johnson said of the parole board's decisions, "We've been somewhat misrepresented as a group of people who are checking boxes. Our interviews really take place with a lot of preparation and a great amount of information from different personnel in the jail and people who were involved prior to (a case) coming to the Department of Corrections."
He said that whenever an inmate is release on parole, one letter goes to the judge and one goes to the district attorney, "and that's not willy nilly." And while the board did not get a response from Lamancusa, "that's not something that's out of the ordinary. There are times we don't get responses because maybe the DA wasn't the prosecutor in the original case."
Burley's homicide case dated back 20 years, long before Lamancusa was district attorney.
"Everyone, I assure you, gets that letter and we do weigh that information, and at times (the response is) negative," Johnson said. He said the board puts "very heavy weight on the judge's and DA's letters, because they know things about the case we don't know."
Regarding letters from the board seeking input, Lamancusa said he receives the board's alerts in different ways. Sometimes they are by letter, and sometimes by email. Whenever he receives a letter for an offender who committed a serious crime, he typically will write a paragraph with his synopsis of it to the parole board, he said, "and I pull out their background checks and files.
But there are times when he writes a paragraph opposing an inmate's release, the board still grants the parole, he pointed out. An example is that of Sean McDonough, a convicted killer in the cold-case homicide of Laura Lynn Thompson in 1993 in Lawrence County.
McDonough, 47, was sentenced in February 2015, to 8 to 16 years in prison, with credit for a little more than 4 years he already had served in jail. Lamancusa said he sent a letter back to the parole board before McDonough's release on parole, objecting because he felt McDonough posed a danger to the community.
McDonough's minimum sentence date for parole was Sept. 27, 2018, but in his interview four months earlier by the parole board he was refused parole, according to the state department's records. McDonough was released on parole Aug. 20 this year. His maximum sentence release date had he remained incarcerated would have been Sept. 27, 2026.
GATHERING INPUT
Johnson explained that the parole board also considers information from 10 to 12 employees within the jail, he said, adding, "Our decision is a board decision and our total vote was to release."
He would not divulge what the total vote count was to release Burley on parole.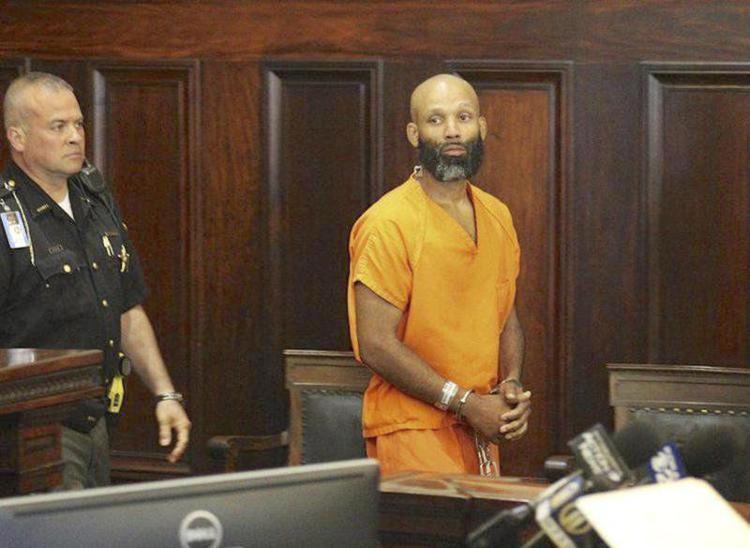 He explained that before paroling someone, four or five assessments are done, and the board looks at the person's conduct, input from by all the employees who closely worked with him inside the prison and victim information.
"We also get their total criminal history," Johnson said.
He pointed out that the makeup of the parole board is people who have a lot of experience in criminal justice, "not just any John Q public making decisions."
Its members include a federal prosecutor, federal law enforcement personnel, the former state president of Fraternal Order of Police, former police officers, career government employees and four attorneys, he said.
When an offender is sentenced to 20 to 40 years, as Burley was, "unless we get some information contrary to that minimum sentence, what the court is saying to the board is that at 20 years, we want you to take a look and make a decision on his parole," Johnson explained.  
He said he had a conversation with Lamancusa following his press conference and "his response was positive."
"I told him that the criminal justice system is a whole system. We don't work in silos. It starts with the arresting officer and it goes all the way to the supervising probation or parole agent. If there is to be any correction in how we do business, it has to be a total correction. We need to ask what the judge or DA needs to make a better decision."
The parole board came under fire this summer for several cases that resulted in egregious crimes being committed by offenders who were released.
"In the cases that came up this summer, we looked at, how do we do it better, in providing more up-to-date information to the judge or the DA?
"We are not given a population of 18 thieves to work with," Johnson continued. "We are making decisions on a daily basis of the worst of the worst, and some of those people deserve a second chance. I don't think there's anything we can do that will totally eliminate bad people doing bad things. But we can try to provide information so the number of these gets smaller and smaller."
That's where the improvement needs to be, among the different agencies, he said.
Asked if, in hindsight, the board erred in paroling Burley, Johnson responded, "If I had to do it all over again with the information we had at hand, I think I would have voted the same. If nothing had happened, we'd have felt we had done a good job.
He admitted, "I think we needed to look a little more at his early behavior in prison, but with all of the assessments and information we had, we probably would have made that same decision, unfortunately. We can't predict what people are going to do." 
Lamancusa commented Monday afternoon, "My public criticism of the (parole) board in our recent press conference remains unchanged. I believe that an internal audit still needs to be performed, and that obviously, some of the deficiencies need to be addressed. 
He said that after the press conference he hosted with State Rep. Aaron Bernstine, he had "a very nice conversation" with Johnson, who assured him that the board of probation and parole would work with the District Attorney's Association to be more receptive to the district attorneys when they make parole recommendations.