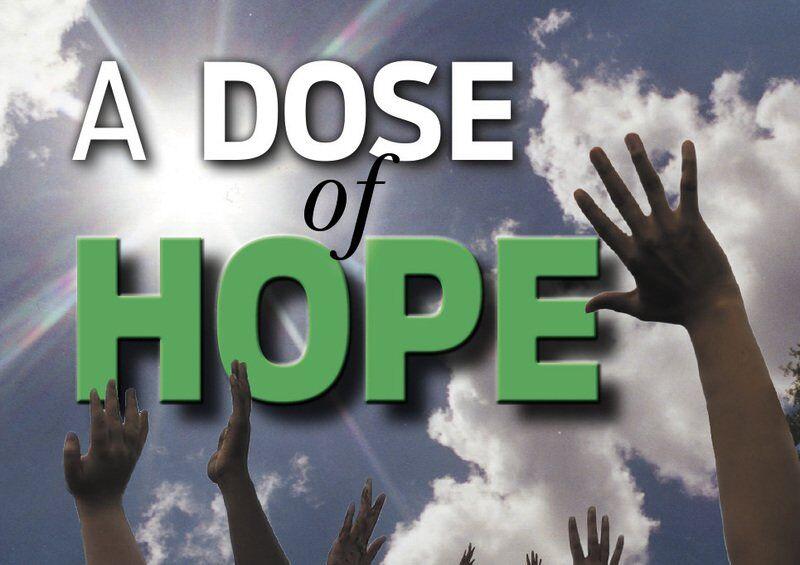 Bessemer Borough police officer Matthew Kennedy's quick thinking last fall saved a man's life. 
On Monday night at the monthly council meeting, Kennedy was awarded a citation and life-saving award. He also had the chance to speak to, and take a picture with the man he saved — John Stambul — and his family.
"I just want to thank Mr. Kennedy for him giving me a second chance to be with my wife, my daughter, my granddaughter, my daughter-in-law and my unborn grandchild coming," Stambul said from the crowd of more than a dozen at the borough building Monday night. "I can never thank you enough, Mr. Kennedy, for what you did for me. You gave me a second chance in life and I'll never forget that."
Kennedy replied that his actions are part of the job and he was glad he was there. Mayor Nathan Leslie began the meeting by reading the details of Kennedy's actions on Nov. 17 in a letter of accommodation. Leslie noted that police and the fire department were dispatched for a man who was in cardiac arrest at his home in the borough.
When Kennedy arrived there, Stambul was unconscious and wasn't breathing, so he initiated CPR. He instructed Stambul's wife to continue CPR while he retrieved an AED machine, which he used to resuscitate Stambul — who was then transported by ambulance to UPMC Jameson Hospital,  then to St. Elizabeth's Youngstown Hospital. 
"Officer Kennedy's quick response, recognition of the severity of the medical emergency, immediate actions and effective knowledge of CPR and AED techniques resulted directly in the saving of Mr. Stambul's life," Leslie read from the citation.
Council, during the hour, 54-minute meeting, also discussed paving in the borough and voted to resurface a portion of North Main Street. If funds allow, Bestview Avenue will also be repaved. Other serious road issues will be patched. Council also unanimously approved pay raises for borough police officers to $19 an hour, $22 an hour for officer-in-charge John Charmo and $17.50 an hour for public works employee Joe Werhnyak. 
In other business, a Memorial Day program is set to go on like normal this year and the spring cleanup is scheduled for the second week of June.