Betty Castick was living her dream.
The North Hill resident waited her entire life to retire, so she could purchase a recreational vehicle and travel.
That happened for Betty and her husband, Dave, in September 2019.
Sadly, that RV purchase may have cost them their lives.
The husband and wife, along with daughter, Veronica Beahr, traveled to Mardi Gras in New Orleans in February. All three were diagnosed with coronavirus upon their return. Betty and Dave died — Dave on April 9 and Betty on Tuesday. Beahr survived.
"We think we either got it at Mardi Gras or traveling around New Orleans or maybe even at a rest stop on the way home," Beahr said. "We'll probably never know exactly where."
Betty, 72, was an over-the-road truck driver for years before she became a bus driver for the Laurel School District. She and Dave married seven years ago, blending their families, and when Betty reduced her work at Laurel from full time to part time and Dave retired as a manager at Country Fair, they purchased the RV and made plans to hit the road.
"She was so excited," said eldest granddaughter Christin Esposito 29, of New Castle. "They traveled to Maine in October and then the Keys in Florida. My Gram had always wanted to go to Mardi Gras, so they went to New Orleans early so they would be there for Mardi Gras in February."
Beahr said that as soon as the coronavirus pandemic began to escalate and Mardi Gras was shut down, the trio started making plans to come home. They returned to New Castle on March 21.
Dave, 66, began to show symptoms on March 31 and on April 1, was admitted to St. Elizabeth Hospital in Boardman, near the home of his daughter. His symptoms escalated quickly and he was immediately placed on a ventilator.
"He had started falling down, was disoriented and had a fever. Eventually he wasn't able to breathe," Esposito said. "He had an underlying heart condition that made things tougher for him."
Betty already was showing symptoms, but they seemed to be less severe, at least at first.
"My grandma was diabetic but pretty healthy," Esposito said. "She was very active and very spunky. We thought she was going to get better, she thought she was going to get better. Until the last few days, there was never really any question. To even think this happened to her ... we keep wanting to wake up from this bad dream."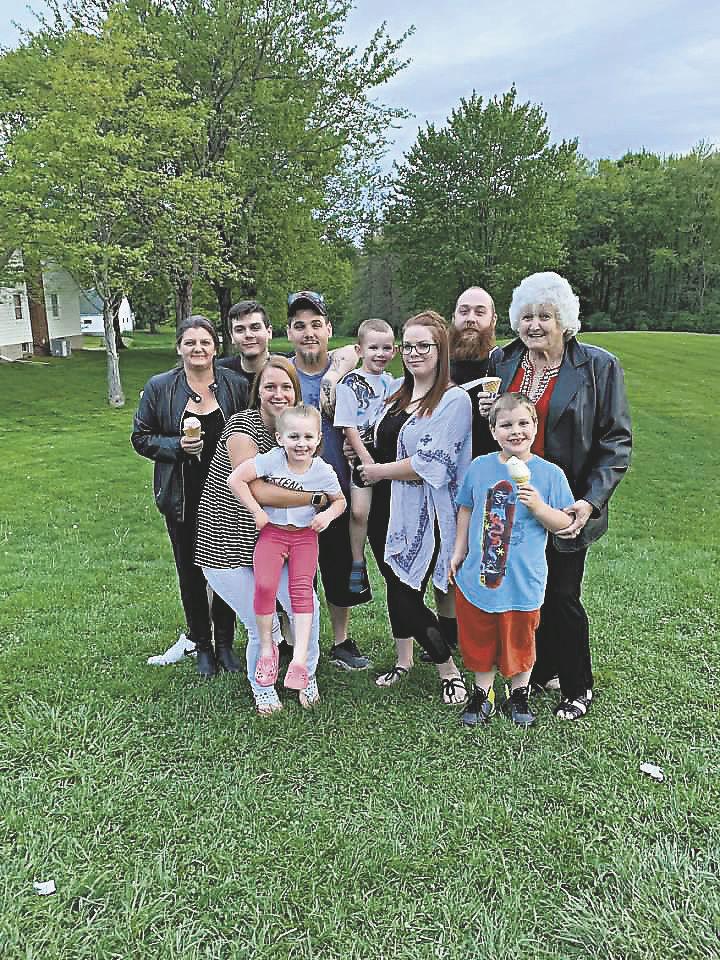 On March 26, Betty began to show mild signs of fever and achiness and was taken to the emergency room at Jameson Hospital. She was sent home that day with an order for a coronavirus test, which was given in Pittsburgh on March 30. A day later, the red flags began to go up.
"I was watching my son's two kids and my mom came over," Beahr said. "She was really pale and I kept asking her if she was OK. She said she was fine, just felt a little weak."
Beahr said she returned to the RV a short time later, following her mom who said she was going there to lie down.
"My mom was lying on the couch and I felt her head and said, 'mom you are warm.' She was white as a ghost. I got a thermometer and it got to 102 and I didn't let it go any farther. I said we're going to the hospital.
"She told me she was achy and had a bad headache. I took her to the ER at Jameson and when they found out who we were, and that we had just been in New Orleans, they kicked me out and got all gowned up."
At about 3:30 a.m. that night, Beahr's phone rang and she was told that her mom had developed pneumonia and needed a breathing machine.
"I asked for clarification of a breathing machine and the nurse told me they had to induce a coma and put my mom on life support," Beahr said. "I was very upset and scared because a few days earlier, we were told that she was going to get well. And now we were looking at a ventilator.
"Her doctor called the next day and said my mother's lungs were 'horrible' and they had to keep her in a coma on 100 percent life support at that time. They were still hoping she would improve at some point."
That did not happen, however.
Beahr was allowed a visit to the hospital to say goodbye. Dave had died in the meantime, but Betty never knew.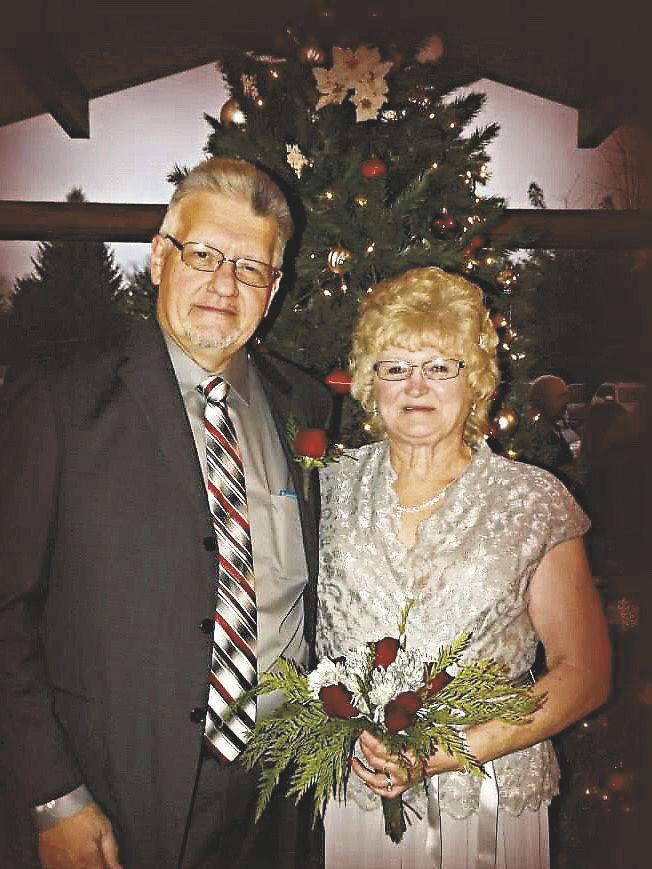 "My mom had to make the very tough decision to pull my grandma off life support. The doctor said we were just torturing her at that point, keeping her on the ventilator," Esposito said. "There was no chance she was going to recover."
The next hours were ones that will haunt Beahr forever.
"They would only let me be outside of her room, but I could talk to her through monitors," Beahr said. "It was important that I be there when she took her last breath. I hope she sensed that I was there. I wanted her to know how loved she was."
Meanwhile, Beahr, 47, self-quarantined for two weeks after taking a coronavirus test in Pittsburgh on April 3. She opted to stay in the RV, which was still parked in a neighbor's driveway, so as not to contaminate her home, where her son and his family were staying.
"I cleaned the RV down really well with alcohol, sanitizing wipes, Pine Sol and bleach," Beahr said. "No one ever asked where it was."
Her symptoms were mild and she was told to wear a mask and gloves when she went out.
"I don't know why my body fought it," she said. "But I am very angry that so many people are treating this as a joke. They just want to go somewhere and so they take a ride and how many people are they risking infecting. I just watched someone that I love die from this and I'm just devastated. Stay home until this passes. It's real, trust me."
Beahr is no longer staying in the RV as she has returned to her home.
"I don't think I can keep it," she said. "I'm going to have it professionally cleaned and sell it I think. What started out as the dream of a lifetime ended up being a horrible nightmare."
Dave will be buried in Boardman, while Betty will be cremated and buried in a cemetery in Pardo, Pa. A Celebration of Life for the two, which will involve Esposito, and Betty's other four biological children in addition to Beahr, as well as 16 grandchildren and five great-grandchildren, Dave's two children and grandchild, will be held when coronavirus risks pass.
"The worst part is that we can't even grieve," Esposito said. "We can't get together and share memories, we can't hug each other, we can't lay her to rest as a family right now..
"How do we go on?" she asked. "How do we come to terms with this? I was just eating dinner with her a few days before she died. My 5-year-old son Mason is so upset that his GG is gone. He keeps coming up with ways to do things that keep her memory alive. He says he's going to make sure we never forget her. He's only 5 but he is feeling the loss as much as any of us.
"I don't think our hearts will ever stop breaking."