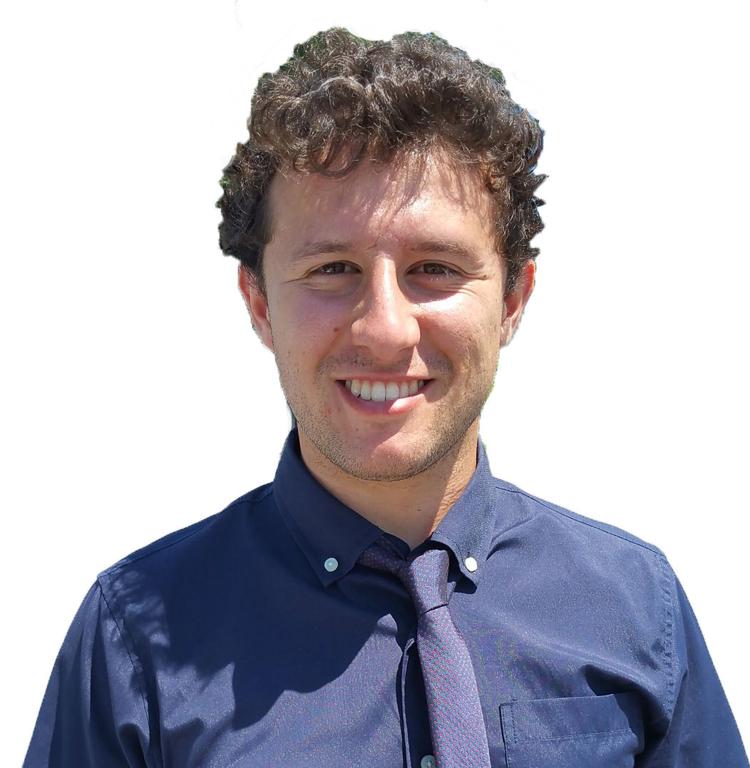 Welcome back. Is it already that time of the year again? 
I guess I should have noticed with the sun setting a little bit earlier every night and the temperature getting just a little bit more brisk. Training camps — where big men fit into tiny dorm rooms on college campuses — are over. Preseason games, the ones where the rules are made up (like when Oakland and Green Bay played on an 80-yard field in Canada) and the points don't matter, are finally in the books. 
That can only mean one thing — the NFL is back. Fantasy lineups are back. Gambling is back. 
Chips and salsa? Tony Romo predicting play calls before they happen? The Jets going 5-12? 
All of that is back for another year. 
That's probably why you're sitting on this couch talking about ways you can avoid getting too invested in this season. Even if you're your team's biggest fan, maybe there are better ways to deal with the disappointment and roller coaster of emotions an entire NFL season can put on a person — unless you're a Patriots fan and haven't experienced defeat in what seems like two decades. 
(Note: My bosses would like me to reiterate that I'm not a real doctor and I just play one in this column. It was fun while it lasted.)
One key strategy to survive a six-month-long season is to adopt a pessimistic point of view. Personally, I can't say enough about the benefits of this one. As a Chicago Bears fan, it's gotten me through countless seasons. Maybe I can trace it all back to the first football game I ever watched, a playoff game in 2001 against the Eagles. What I remember vividly is Philadelphia quarterback Donovan McNabb quite literally dunking on Chicago in an upset victory, celebrating one touchdown by doing his best Michael Jordan impression and slamming the ball over one of the goalposts. I knew from that day forward being a Bears fan was going to be rough, which if you think about it was a pretty wise thing for an 8-year-old to think. 
Last January, when kicker Cody Parkey had his game-winning field goal attempt against Philadelphia tipped at the line and then infamously double-doinked it off the left upright and then crossbar before the ball fell helplessly back to the turf, I wasn't surprised. I knew he'd probably miss. I was trained early. My team is going to rip my heart out. Yet I'll come crawling back to them because every team has a shot to be champions in September. At least that's what I tell myself. 
My second strategy, you ask? 
Jump ship. Sure, it might not be the most noble thing to do, but if you somehow got latched on to rooting for the Bills, Lions or Raiders as a kid it's always an option to find a new favorite team. Cleveland seems like a fun option this year. The Chargers have some of the nicest uniforms in sports when they don their powder-blue jerseys. Pittsburgh fans are almost guaranteed 10 wins and a playoff spot. This year, Steelers fans are guaranteed a couple fewer headaches without Antonio Brown and his frostbitten feet making headlines for things done off the field. 
Besides, what is loyalty worth these days? Athletes move jump around from team to team in free agency so fast anymore they barely have time to pass go and collect $200. Why can't you be the same way? 
If neither of those options work for you, then it's my professional opinion (see note above) that perhaps this is the year you swear off the game altogether. What's the point in getting upset over a botched penalty call, fluke injury or the fact you forgot to update your fantasy lineup and now you have Saquon Barkley resting on your bench? It's not like Ben Roethlisberger is going to hear you yelling into your TV for him to stop throwing the ball right to the defensive linemen. 
There are plenty of things to watch on Sundays anyway in place of football, like NASCAR races, bull riding, poker or a "Godfather" marathon. There's always a "Godfather" marathon on somewhere if you look hard enough. 
Besides, if you really need a football fix there's always high school games on Fridays and college ball on Saturday, unless you don't consider Alabama vs. Western Carolina to be an actual contest where both teams have a chance at winning. 
So there you have it, my three best ways to deal with the stresses of this upcoming NFL season. If those don't work, just try your best not to throw the remote control every time a referee makes a bad call or learn to take a few deep breaths when you realize Cris Collinsworth is going to be announcing tonight's game. 
Now, you'll have to excuse me. I have another patient waiting. 
(Pete Sirianni is the digital editor at the New Castle News. Email him at psirianni@ncnewsonline.com.)