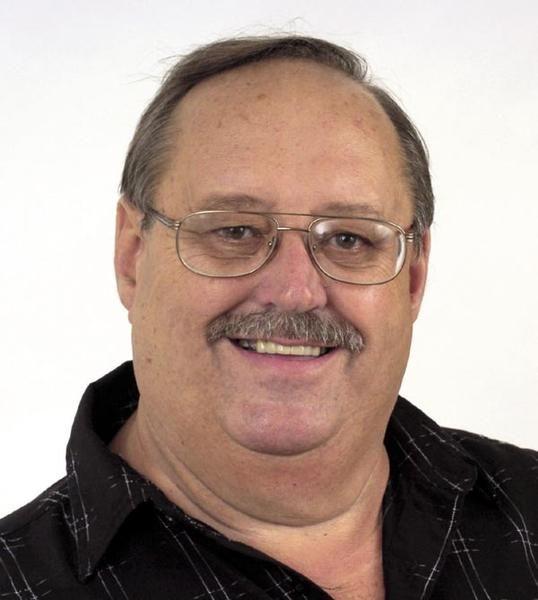 Back in the days of old, my neighborhood friends all had nicknames. There was Lonely Lartle, Quizzie, Squeaks, Fiddle and, of course my nickname, Horse.
When we played football, Squeaks' favorite play to call was, "Horse up the middle." I'd get creamed. I later in life got a nickname while I was an agent at Metropolitan Life. Although I had never heard of the guy, Fred Reider started calling me Bubba, after Bubba Church the baseball player.
Plants also have some nicknames. Today we will discuss Chelone (rhymes with baloney) lyonii, better well known by its common name, pink turtlehead.
Chelone is a Greek word that means tortoise, referring to the turtlehead shape of the flowers. Chelone was a nymph in Greek mythology. For some reason, she ticked off the gods and they threw her, and her house, into the river. She was then transformed into a tortoise and had to carry her house on her back for the rest of her days. Now you have finally found out where turtles come from.
If you are looking for a perennial for a wet, shaded location, look no longer. Pink turtlehead is a native plant that will thrive in those conditions. If it is too shady, you may need to stake it.
It has also been known to grow well in a drier soil area, if you keep it watered. Should you have a container that sets in a shaded area, turtleheads can also be planted in it.
Pink turtlehead is a perennial that gets 2 to 4 feet tall with square stems. The snapdragon-like flowers bloom from July to September. If you look closely at the 1-inch blooms, they are suppose to resemble the heads of a turtle with its mouth open. Watch that you don't get bit.
Like butterfly bushes, they are late to rise in the spring. They can be divided every two to three years, to fill up that wet area you have been having problems with.
Another way to fill that area is leaving the attractive seed heads on, and they will self sow. If you don't want more plants, cut them back in the fall, removing the seed heads.
There is one variety of turtlehead that was probably named after me. I bet you guessed it already. It's called Hot Lips.
Hot Lips has pink flowers on a glossy green foliage.
The other popular variety is Tiny Tortuga. It is a shorter variety, only getting 18 to 24 inches tall with hot pink flowers.
They don't have any serious disease problems, are deer resistant and butterflies love them.
If you want to keep the plant bushy, pinch the stem tips back in May.
Now you have something else to plant in your rain gardens, bogs, edges of ponds or woodlands. It will live in full sun if necessary. Just keep it watered. Mulch will probably be needed in those conditions.
I see that the plant is available from the Bluestone Perennial Catalog. Bluestone is located in Madison, Ohio, at 7211 Middle Ridge Road. Madison is between Geneva and Painesville, Ohio, and you are allowed to shop in their retail greenhouses. I was there with my wife last summer. it's only about a two-hour trip, plus you can stop and get a burger on the way at Eddie's Grill in Geneva.
I no longer get called by my childhood nicknames. My wife has some names she calls me, but she only uses them when the preacher isn't around.
Make your space a green space.