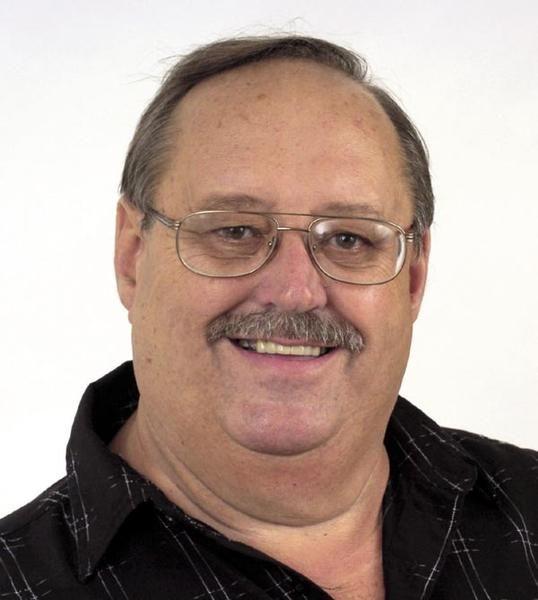 You may read some late developing news stories in my column that you won't find in any other news sources.
The headline this week is: Business tycoon Butch Caiazza and his lovely daughter Carlee Caiazza Webb, who owns Webb Winery and is a graduate of my gardening class at BC3, have decided to grow leeks in their vegetable gardens this year. Remember, you heard it here first!
Carlee's question to me was, "Which seed company would I suggest to purchase seeds from?" I told her, Johnny's Selected Seeds, which were offering the most varieties as well as transplants.
Leeks are in the onion family, they just don't form a bulb like other members of the clan. They are milder and sweeter tasting, and can be used in soups and casseroles.
I had a casserole once, but didn't care for it. I think it was when I was a kid and had to go to the Service Star Legion picnic at Cascade Park. All I wanted to do was ride the rides, but the ladies wanted to eat casseroles and chat. My wife always says that is one reason why I have grown into such an impatient human being.
If you decide to grow leeks from seeds, they need to be started indoors about 8 to 12 weeks before the last frost. The seeds do not need a heat mat to germinate.
While you are patiently waiting for them to grow, go outside and loosen your garden soil to about 10 inches deep, adding lots of compost.
When planting time finally rolls around, there are a couple of ways to do it.
One suggested way is to dig a 10-inch trench, and place the leeks about 6 to 8 inches deep and 8 inches apart. Do not cover the stalks much at first.
If you aren't into trench digging, another method is to turn your garden trowel upside down, and poke holes in the soil with the handle.
The part of the leek you actually eat is the bottom 6 inches of the stalk. Unfortunately, it has to be blanched, which means to cover or hide it from the sun. If you had used the trench method, all you need to do is fill in the trench as the plant grows, to cover the stalk.
If you used other ways, you can mound the soil over the stalk as it grows.
Leeks can become gritty from soil getting in the stalks. One way to prevent this is to put a toilet paper tube over the stalk. We seem to have plenty of them, if you ever need some.
Johnny's offers several varieties of leeks that mature at different times.
I would suggest King Richard leeks (oh, how I'm trying to hold back my comments) for the beginner, because it matures in 75 days. If you grow them right, the shanks should be about a foot long. You can even have baby leeks, if you plant them close, and harvest at finger size.
This reminds me of something I recently read about baby diapers that come with an app, which sends a message to your phone when your child has made some poo poo. I always just used the aroma app.
If your leeks have tough stems, it is from inconsistent watering.
The other big news is I got my wife a cell phone for Christmas. She is in the learning process, but I connected her to Facebook, so beware. Since she is unfamiliar with the phone, my grandson has asked me to forward him any crazy pictures that she may have accidentally taken. According to all the totally black photos I've seen, she must take most of them in her purse.
Make your space a green space.