They described it as competitive and intense — an arena of both rivalry and fraternity.
But most of all, they agreed, it was big.
The subject is CYO basketball, and the commentators are a group of seven men who are attempting to bring it back to Lawrence County and the newly formed Holy Spirit Parish after a 17-year absence.
Each member of the planning team played and/or coached in the CYO loop at one time — and they had a lot of company.
"There were 15 teams at one time; 15 parishes," said Anthony "Bucky" Richards, the one-time league president who is spearheading the effort to re-establish the program. "St. Vitus had two teams."
Apparently, memories of those days are not soon forgotten.
"Father Mac (the Rev. Joseph McCaffrey) told me he did Mass down at St. Vitus, and he announced that we're going to try to bring back CYO sports, and he said every one got up and applauded," Richards noted, a story that was confirmed by Jeff Scrim, who was among the worshippers that day.
"And he said he announced it in another church, and he got the same reaction. He said he couldn't get over that. I said, 'Father, it was big.' "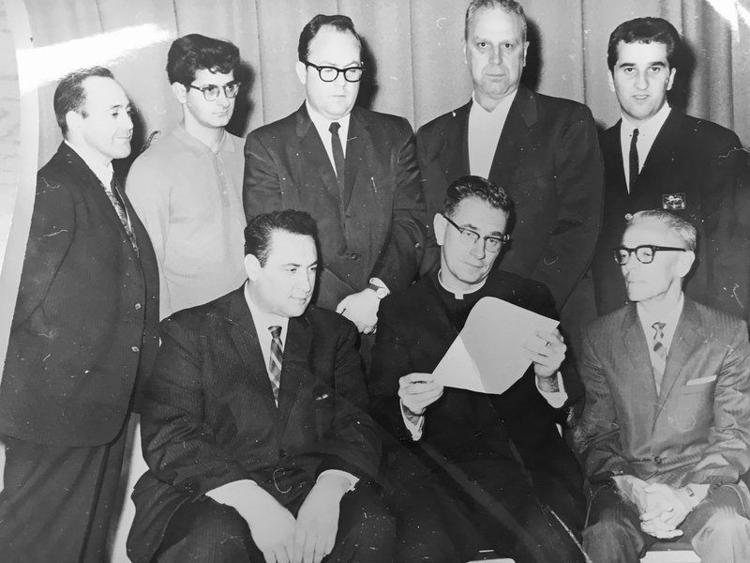 THE OLD DAYS
Initially, the group looking to bring back the CYO league had a much smaller plan in mind. They simply wanted to organize a reunion of former players and coaches, and that event is scheduled for October.
But the more memories they shared, the more they wondered if they might be able to recreate the experience for today's teens.
"A lot of the older gentlemen that are in my age group, in our late 60s early 70s, that was what we did," committee member Tim Fulkerson said. "We didn't play high school ball, but we played CYO ball. And it was one of the most competitive, outside of a school arena — but we also made a lot of friends, because it was all over Lawrence County.
"We played basketball and it was a lot of fun. The friendships go for years. And when you run into someone, the first thing they say to you is, 'Do you remember the CYO games? Do you remember all the people who used to come and see us?' It was unbelievable."
Scrim recalled how students from the same school but who attended different churches would ended up facing each other on the CYO court. Sometimes, he added, the opposition roster also featured athletes who played high school sports other than basketball.
"The year I played, almost every parish had guys who played high school football," Scrim said. "So when we play them, it was like big rivalry, we'd want to beat each other so we could go to school and have bragging rights and get on them.
"I remember we played St. Joseph, and they had two guys playing, and we had two guys playing — and the referee was one of the football coaches. He let us beat each other up, but if we touched another guy, he'd call the foul. We'd question it and he'd say, 'That's different; you guys can take it.' "
"It was intense," added former Slippery Rock High girls basketball coach John Tabisz. "Real intense."
But, Tabisz added, there was also an advantage to such rivalries.
"It brought a whole community together," he said. "I went to Union High School. They would say, 'Oh, you're playing St. Mary's, we're going.' Our crowds were pretty good, so it was very advantageous in that way."
Apparently, though, it was a double-edged sword.
"As time went on, the late '90s, early 2000s, a lot of problems developed — not on the floor; with fans," said Richards, who was the league's director from 1969 to 2002, its final year.
"I was calling the police all the time, there was fighting outside. It just got so tough to keep it under control that I said, 'I've had enough.' I retired and it just fell apart. Nobody wanted to do it."
Until now.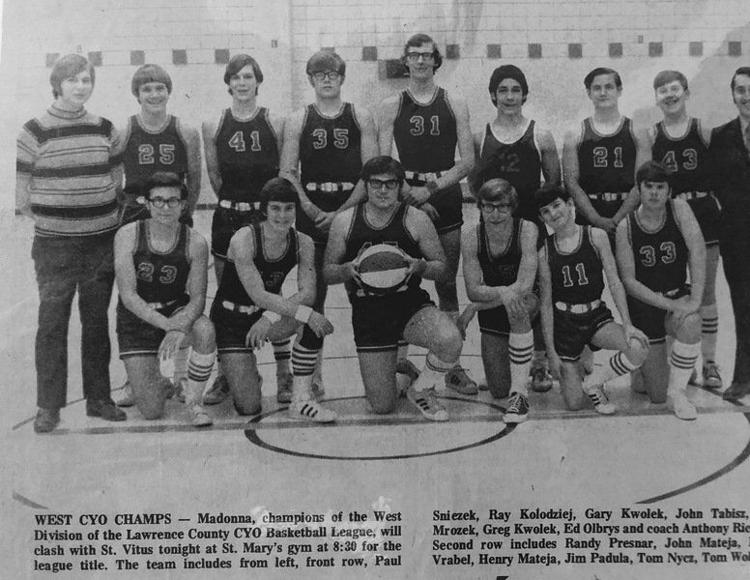 A NEW PLAN
"We want to try to get the youth back into the church," Scrim said of the effort to bring back the league. "You don't see too many young kids in church any more. We're trying to help our youth minister get kids into the program. And this is one of the ways we can do it."
Still, organizers agree, a revived CYO likely will look somewhat different from its predecessor.
"With the churches merging as the Holy Spirit Parish, it takes on a different face, because there isn't that individuality of this church vs. St. someone else," said Pasquale Amabile III. "I would say that's probably going to be our biggest challenge.
"Two years ago, I went to Bucky and I said, 'I really want to start trying to get this CYO back again.' It's been defunct now for 17 years. It's kind of hard to get it back up and going, and all the while, the churches were going through this big (merger) transformation, so it's not as easy as it would have been back then to have different churches do their own recruiting."
And while there will still be a spiritual component to the league, it, too, will take a path different from the old days.
"One of the things that made the CYO organization what it was, was that there was a requirement that you had to go to CCD," Amabile said, referring to a program of weekly Catholic education classes. "CCD now won't be what it was before. They have what they call 'youth ministry,' and they don't meet every single week.
"Normally, it would have been at each of the churches and it would go on for an hour and a half of CCD teaching. This takes on a little bit of a different meaning with a youth ministry. There's a youth minister in place for the parish. We're working closely with him so we can make sure that that's going to be one of the requirements. We're a church organization, and we want the kids to be part of it."
Along the way, the organizers may run into yet another divergence from previous years, when the CYO was strictly an all-male affair. Now, it seems likely that young women might also want to participate.
"I'm not sure what we'll do in that case," Scrim said. "We'll have to see if we have enough. Hopefully, we'll have that problem."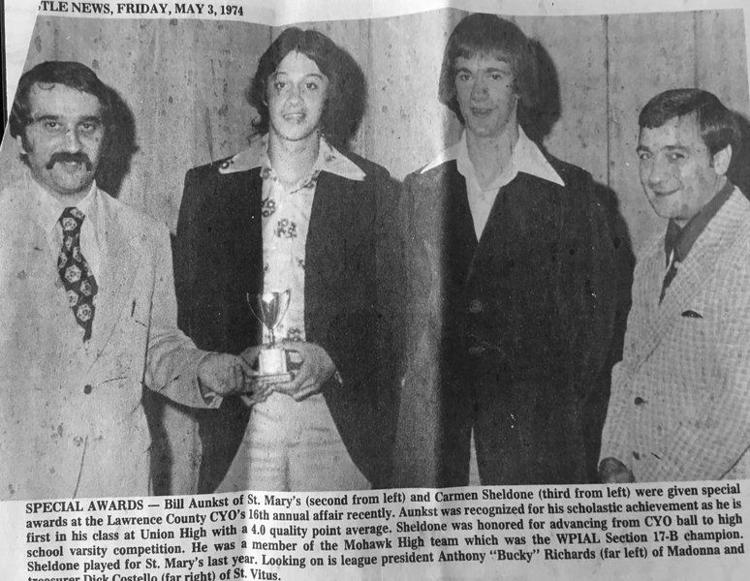 GRADUAL START
Despite the group's efforts, don't expect an organized CYO league to tip off this winter. The plan is to provide a soft opening.
The first order of business is to offer co-ed volleyball nights this fall.
"About the '80s," Richards said, "we started co-ed volleyball and co-ed softball and they were big hits with the kids, because the boys and the girls got together. We played them right up until the end. And we thought starting off with co-ed volleyball, it might work, then go into basketball after the holidays."
Amabile said the group is looking to establish an intramural-type feel to the program before advancing to formal league play.
"We just want to get them together," he said. "It's an open gym; get it kicked off and, hopefully, it gains momentum to where we can form actual teams. I think the first year, if we were able to get four teams, that would be a successful year."
While the group is not yet ready to take sign-ups or announce gym nights, they encourage Catholic teens and their families to continue to monitor the parish newsletter for updates that also will be announced in churches.
Thus, it will be a while yet before anyone starts counting up wins and losses. But Fulkerson foresees one particular victory right off the bat.
"Don't forget," he said, "we are now one church, but a lot of these kids don't know each other. This, I think, makes it easier for the church to become one."