They're coming together to help each other change the world.
And New Castle will be a part of it.
Beginning Thursday, Jubilee Ministries International will host a three-day global leadership summit of the Kingdom Congressional International Alliance. According to the Rev. Dr. Mark Kauffman — Jubilee pastor, Butz Flowers co-owner and alliance CEO — the conference will see 200 leaders from various fields arrive from around the world to build relationships and discuss ways in which they can influence society.
The six-year-old organization has held its previous summits in other states and even Canada, but it may have found a home in Lawrence County.
"They've asked us if we would host it at least for the next few years here," Kauffman said. "I think it's wonderful for the community, to bring that many leaders in, coming from all over the world, spending time here, going to the restaurants and staying at the hotels. They're coming and they're spending money in the community, so it's good for New Castle."
But a local economic boost is only part of the potential benefits that the city could reap.
"I love New Castle, believe in New Castle and I want to do my part to contribute to the transformation here," Kauffman said. "With what we're facing in New Castle, with these leaders coming in, and they've asked questions about New Castle, the condition of New Castle.
"So I've shared and they're interested to see what they can do when they come. They want to tour the city. We have several of our members from our church that'll be driving them around, showing them the city. And they've said, 'We'd like to come together and have a conversation about how we can help New Castle.'"
THE ALLIANCE
Kauffman described the Kingdom Congressional International Alliance as "a network of men and women from around the world and from every different sphere of society."
"We have them coming from church, media, government, education, entertainment, finance, business, technology," he said. "We have CEOs of large corporations coming, we have the lieutenant governor from Delaware coming, we have bankers coming, we have investors coming.
"They come to collaborate together to transform communities, systems — they're even influencing nations. They're doing some amazing things in Australia to influence the culture in their nation. They use biblical principles to influence all these different spheres of culture."
Originally, Kauffman explained, the alliance was founded to work with businesses and churches to affect societal reformation. Over the ensuing six years, though, both membership (around 300 people from around the world) and the vision have expanded.
"There are major paradigm shifts that are occurring in our cultural, governmental and socio-economic spheres in the world," Kauffman said. "So it is imperative that we raise up a breed of leaders in society that will emerge and take the lead in this transformational change in our society, and to be able to see change in societal infrastructure.
"Our world is changing fast and, at large, the church has been unengaged and uninvolved. We realize this not only as church leaders, but as church leaders who are in different spheres of society. We need to come together to be able to impact society. So that's kind of the thrust of our message and things that we will be hearing. A lot of leaders coming here will be talking about what they're doing in their communities, the changes they've made, so bringing strategies together for other leaders to take back to their communities."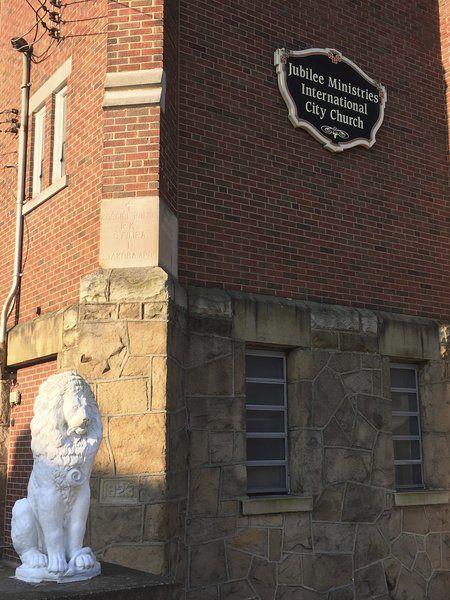 THE MEETINGS
Sponsored by Jubilee Ministries as well as the Christian Chamber of Commerce of Western Pennsylvania, the KCIA summit will convene in two locations: The Villa Banquet Center off Butler Road in Shenango Township during the day, and at Jubilee Ministries, 14 Chartes St. in the evenings.
More than 20 speakers are scheduled to make presentations.
All meetings are open to the public, although there is a charge to attend the daytime gatherings.
Events at The Villa begin each day with registration and a meet-and-greet at 8 a.m. There will be morning and afternoon sessions, beginning at 9 a.m. and 1 p.m., respectively, with lunch provided in between.
The cost for these sessions is $80 per day, or $188 for three days.
The daytime sessions will wind up at 3:30 p.m., and meetings will resume from 7 to 10 p.m. at Jubilee Ministries. There is no charge to attend these gatherings.
The summit meetings also are available through live streaming and on demand for $22.22. To sign up, visit https://8thmountain.com/product/2019-summit-live.
To view a video invitation from Kauffman to attend the conference, visit https://8thmountain.com/2019-summit-2.