When she graduated from Lincoln High School, in 2014 Shaelyn Barrett didn't know what career path she would follow.
The one she chose took her through the15-month New Castle School of Trades electric technology program. Upon graduation in March, she became the first female School of Trades graduate to be offered an electrical maintenance technician job at Ellwood Forge.
The Ellwood City resident was recognized Thursday with the Transforming Lives Together Award as part of the 2017 Economic Development Impact Awards luncheon of the Lawrence County Regional Chamber, held at the Scottish Rite Cathedral.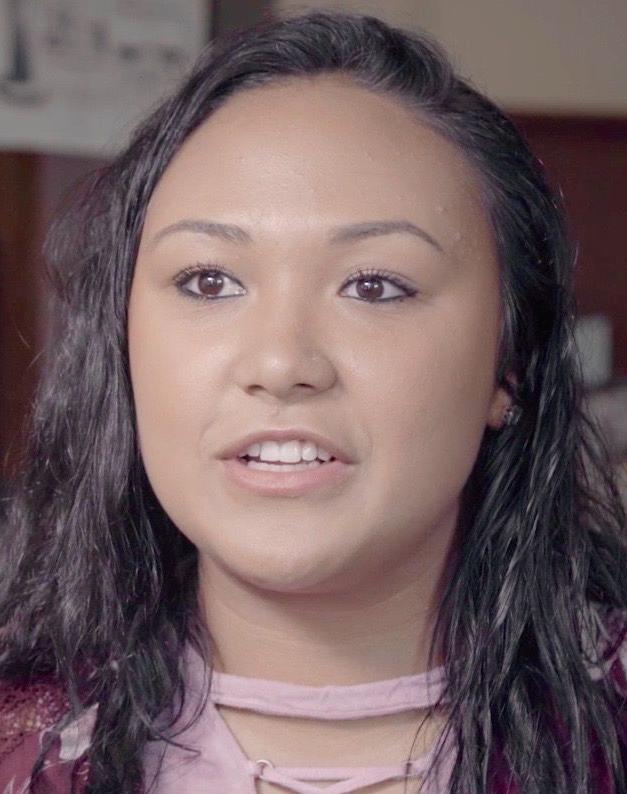 Raised by a single father, Damien Barrett, Shaelyn said he instilled in her a great work ethic. "He always pushed me to be the best at anything that I do," she said. "He was a hard-working, blue collar worker who works at a chemical plant and I wanted to be like him."
She was also inspired by an uncle who was an electrician and urged her to consider it.
The work, she said "Is challenging. You're always learning something new. It's opened up new opportunities. and I believe there is nothing I can't do now."
This "can do" spirit of the Lawrence County business community was recognized with Economic Development Impact Awards.
Recipients are:
•Horizon Supply Company of 311 White St. This rapidly-growing company with locations in Pennsylvania and Florida, provides services and equipment for industrial construction in Pennsylvania, Ohio and West Virginia. Founded by Tom Mezzanotte, Jim Roe, George Joseph and Mark Campoli, the firm serves the shale gas industry in the northeast and nationwide businesses that install or maintain pipeline networks and those involved in oil and gas extraction. The company also works with bridge/steel erection and metal fabrication industry
•Mitcheltree Bros. Logging and Lumber Co. and Pulaski Industrial Corporation. Located in the former Metcoa building in Pulaski Township. Owners Kent and Darryl Mitcheltree began in 1990 with a logging operation that grew to lumber processing. Now operating three sawmills, they specialize in selling wholesale lumber to Amish furniture makers. The brothers are also real estate investors and developers and own and operate the Pulaski Auction
•Silgan Plastic Closures in 2010 acquired International Plastics and Equipment Corp. of 185 Northgate Commerce Park, Neshannock Township, under the direction of plant manage Bill Reznor. A leading producer of plastic containers for food and personal care products, Silgan, based in Stamford, Connecticut, operates 100 manufacturing facilities worldwide and has annual net sales of $3.6 billion.
•Wilson Development. Commercial real estate developer Tom Wilson filled his long-vacant Washington Centre with offices. Retail opportunities, he said, may come in the near future. He recently purchased the former First Merit Bank building on North Mill Streets and plans to demolish it to create parking for another building he plans to buy.
•Wish Development. Real estate developer Michael Wish has redeveloped and is newly developing land across Lawrence County. His latest projects are build-to-suit operations of Reagan's Ridge, a 32-acre commerce park in Shenango Township, and Ward's Ridge, an 11-acre site behind Field Club Commons on Wilmington Road, which will soon house the Pennsylvania Bureau of Vital Statistics. Other projects include Nesbitt Place, the former Fisher's Big Wheel offices, Shenley Square, Shenango Crossing and Wampum Underground.
•New Castle School of Trades, which has been in Lawrence County for more than 70 years, offers training critical to succeed in modern industry and provides skilled workers. School president Rex Spaulding accepted the award. Now with locations in Union and Pulaski townships, the school has more than 400 day students and 120 in night classes. Students are age 18 to 60. The top programs are electrical technology and refrigeration/air conditioning technology. Programs offered are state-of-the-art and fit needs of businesses "Student success is an important part of our program," said director Jim Buttermore.
Also at the luncheon at the Scottish Rite Cathedral was Dennis Davin, secretary of the Pennsylvania Department of Community and Economic Development. Referring to a welcoming video featuring Gov. Tom Wolf, a small businessman, Davin referred to funding opportunities offered through the commonwealth and urged Lawrence County to continue the spirit of opportunity and resilience toward a bright future. "The rust belt days are behind us," he said.
Also taking part in the program were Lawrence County Regional Chamber of Commerce CEO Alex McCoy, director of economic business development Linda Nitch and Lawrence County Economic Development Corp president Sam Biasucci