Tony Robbins defines servant leadership as looking after others, or serving them, instead of just looking after what's best for the organization.
He'd get no argument from the Diamond Girls.
The entrepreneur, author, philanthropist and life-and-business strategist may even get the chance to see that for himself. Several members of the group that offers mentorship to New Castle Area School District girls as they proceed from grades five through 12 will head to San Diego next month to take part in the Tony Robbins Youth Leadership Summit.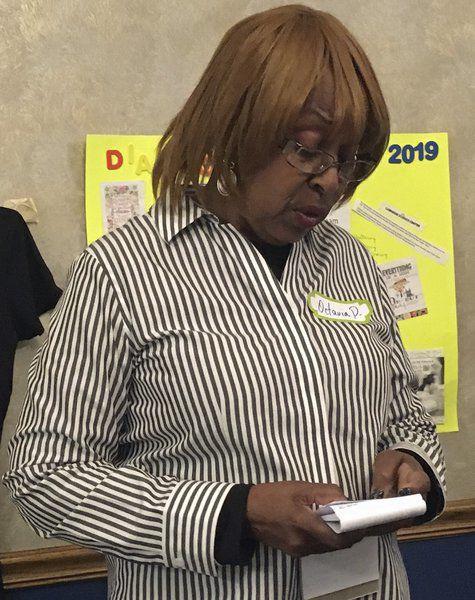 It's all part of an initiative that balances learning and volunteer experiences to help lead members, as co-founder Michele Perelman put it at the group's end-of-year dinner, from a cocoon stage of growing and developing to spreading their wings "as a beautiful butterfly."
The current group of 13 Diamond Girls just completed ninth grade, and their volunteer efforts during that span included time spent at the Crisis Shelter of Lawrence County, First Presbyterian Church's Glory Grille, Healthy Kids Day at the Y, Empty Bowls and the Storm Harbor Equestrian Center at SRU, which provides weekly therapeutic riding lessons for individuals with disabilities.
"Volunteering includes going away and learning new skills to help others; things that you can do as a group or on your own," co-founder Octavia Payne noted. "It makes us all realize that everything is not about money."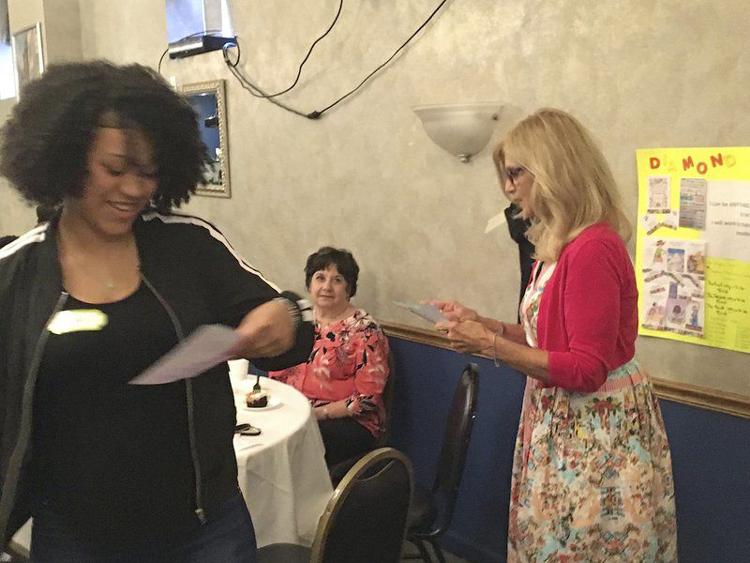 This year's group also participated in such educational opportunities as visiting the state Capitol, where they spoke with state Rep. Chris Sainato and state Sen. Elder Vogel; theater training at the Benedeum Center in Pittsburgh, where they produced their own skit; and participating in the Pittsburgh Life Sciences Greenhouse at the Carnegie Science center, a program that let them learn about various career choices by talking with representatives of those fields.
Sara Travis, for instance, got an up-close look at bio-engineering and radiology.
"That was really interesting," she said. "I think everyone should go to one. "
Katelynn DeBourelando referenced the Harrisburg trip, where the Diamond Girls made a presentation to Sainato about raising the state's age for using tobacco and vaping products to 21.
"I feel like we are definitely moving up our communication skills," she said. "This year has taught us that we can do anything we put our mind to. Who ever thought we'd be walking on the floor at the Capitol building? "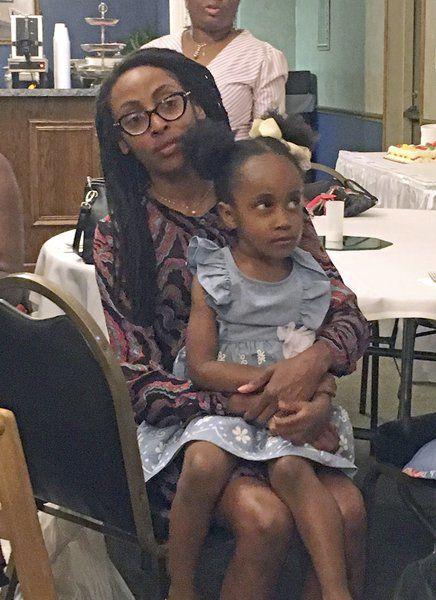 DeBourelando added that when challenged to come up with a definition for the Diamond Girls some months ago, the group settled on labeling it as "as an organization that is a helper to the community while being a helper to the young girls in the community. The girls are dedicated to make the city of New Castle — and one day, the world and the youth within it — a better place. They learn to love and respect themselves as they are."
But just important as defining the group as Diamond Girls, she said, is for each girl to see herself as "a Diamond Girl — just a single Diamond Girl."
"Each of us has a unique definition for what we want to describe ourselves as," she went on. "For me, being a Diamond Girl, I would describe myself as a caring and understanding, a helpful and reliable person, dedicated and a hard worker. I'm a strong-willed and determined person.
"I am a Diamond Girl in the rough, and being a part of this organization will make me a beautiful diamond, surfacing above the ground from the cold and wet gloom."