Did you know that pigs are actually clean animals and that they can get sunburned?
That a girl pig is a gilt, and a male is boar?
That a pig is very fast and can run a mile in seven minutes?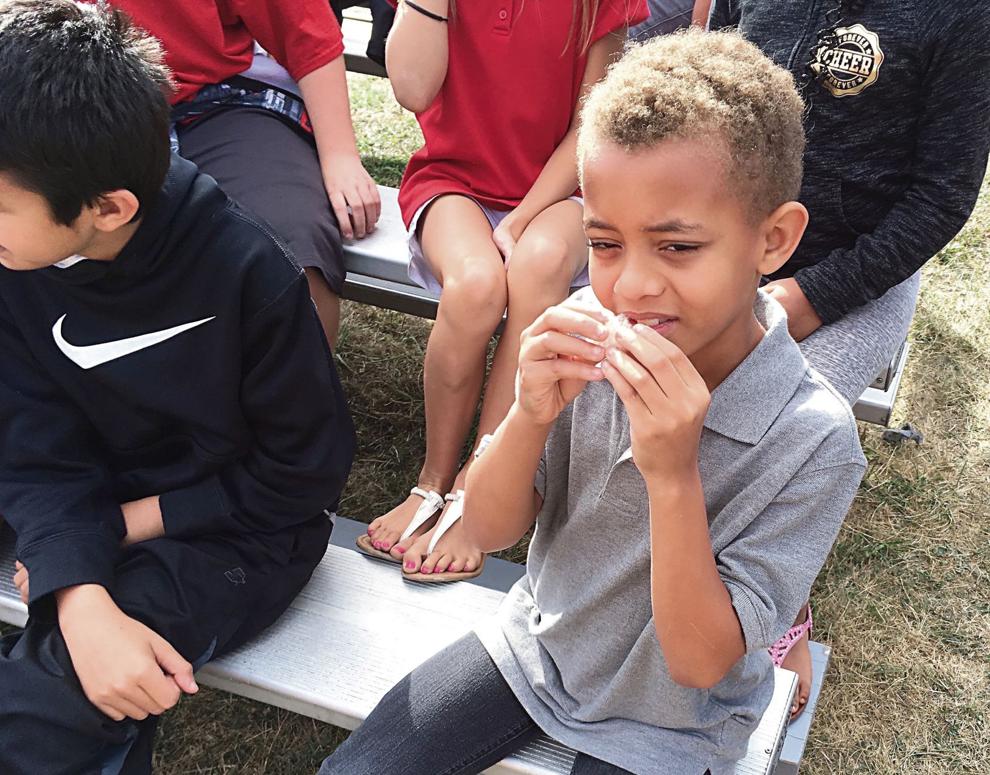 That pigs have very small eyes and poor eyesight, and that the biggest pig ever weighed was 2,552 pounds?
Did you know there were 7 million sheep in the United States?
These and many other facts about farm animals were part of an educational experience for about 800 fourth-graders who attended Ag Encounter at the Lawrence County Fairgrounds, Tuesday and Wednesday.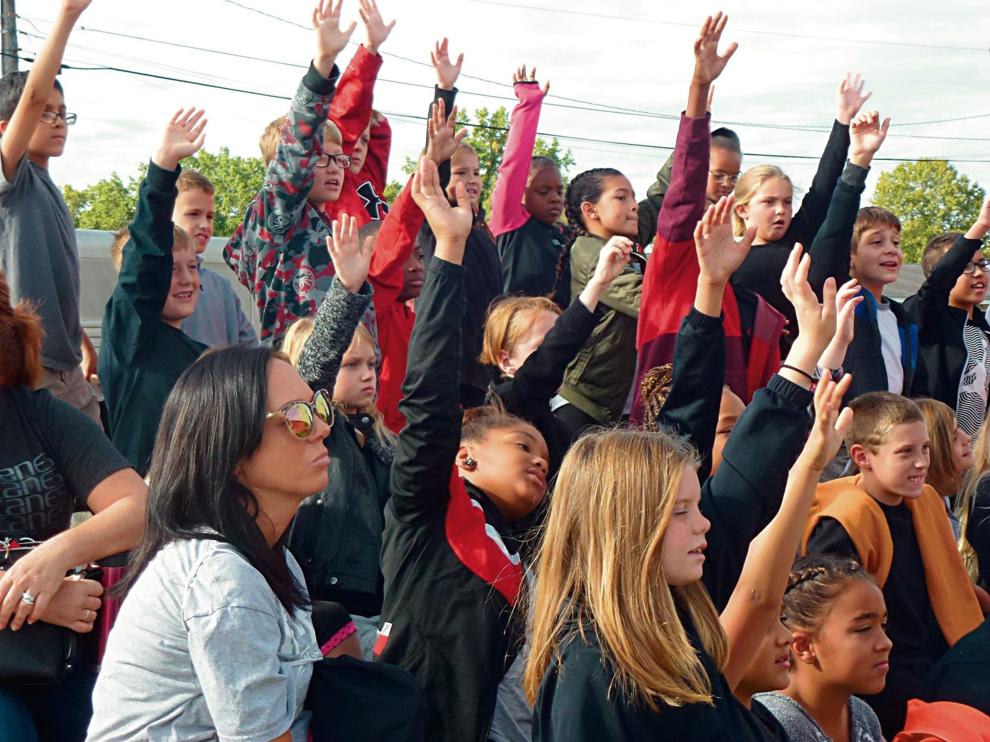 Bryan Dickinson, Penn State Cooperative Extension's business operations manager over a 10-county area, explained that the purpose of the event was for children from throughout Lawrence County to learn about farm life and see farm animals up close and touch them. Many of them were petting a cow or pig for the first time.
Hundreds of children toting brown-bag lunches disembarked from school buses at the fairgrounds, eager to begin the day's field trip.
The event, founded by recently deceased Plain Grove dairy farmer Richard Kind, is in its 18th year, and it was started by Kind when his grandson, Layne Kind, was a fourth-grader himself.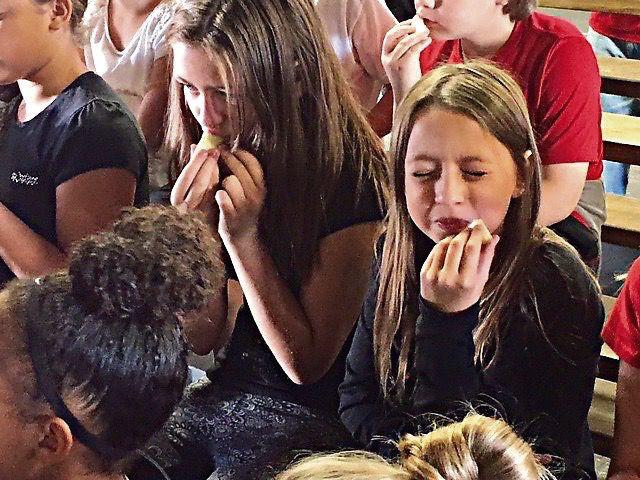 Layne, now 26, lives and works the family farmstead, and he continues to help with this grandfather's vision at Ag Encounter.
For the past four years, Layne and his father, Dean, have been presenters in "meet the farmer," one of 12 stations at the event.
Ag Encounter was organized and presented by the Penn State Agricultural Extension Office, local FFAs and other farm-related organizations.
Schools participating this year were Laurel, Shenango, Mohawk, Union, St. Vitus, New Castle Christian Academy, New Castle, Neshannock and Wilmington.
Ellwood City was the only school that did not participate locally.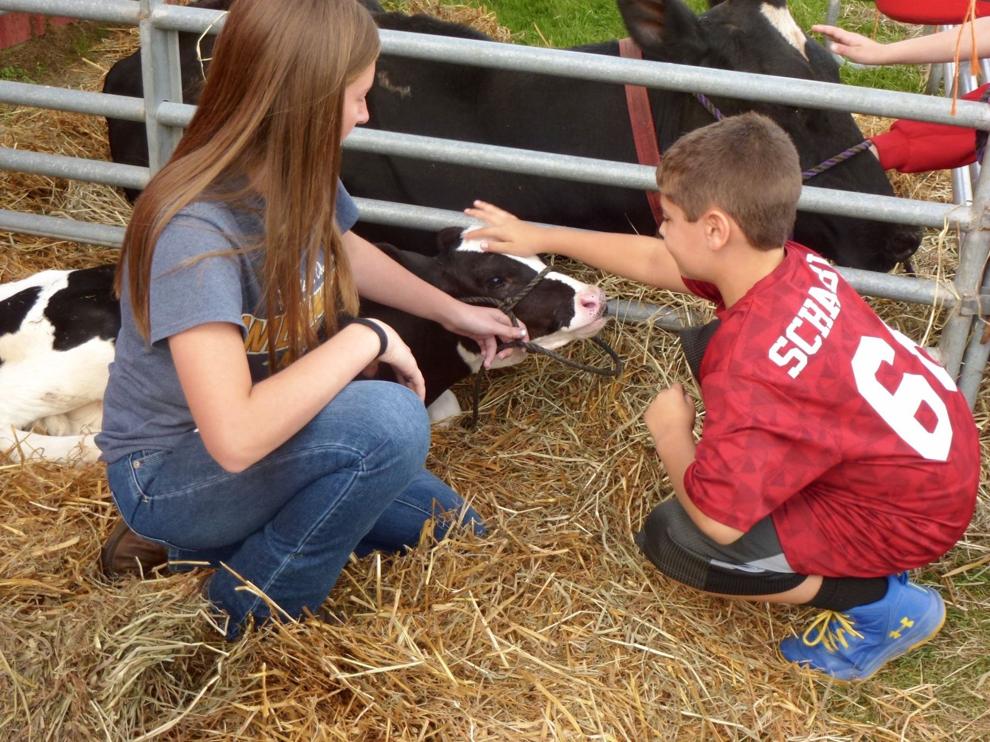 Groups of students went from station to station in 15-minute intervals to learn about the different aspects of farming.
The presenters at each station and their subject matters were: vegetables by Jo Altman and Jack Elder; fruits by J.V. Lamb and Pat Stewart, who talked about different varieties of apples and let the students sample them; soil and water by Travis Gates and Katie Schmidt; forestry by extension specialist Scott Sjolander; chickens and eggs, by Wilmington Area FFA students; sheep and swine, both by Mohawk Area FFA students; beef cows, by Laurel FFA students; dairy cows, by Wilmington FFA; Bees and honey by Terry Shaner who has an apiary in Butler County; grains, by Matt Fenton and Deerfield Farms; and meet the farmer, by Layne Kind.
Lawrence County veterinarian tech assistant students from the Lawrence County Career and Technical Center also volunteered their help for the event. Union High School students also volunteered, leading the elementary students from station to station.
At the "Meet the Farmer" station, the younger Kind, 26, showed a 10-minute video and explained how a calf is born, what goes into raising it as a healthy cow, how it is milked and how there are many other jobs, including financial management, on the farm besides dairying in its day-to-day operations.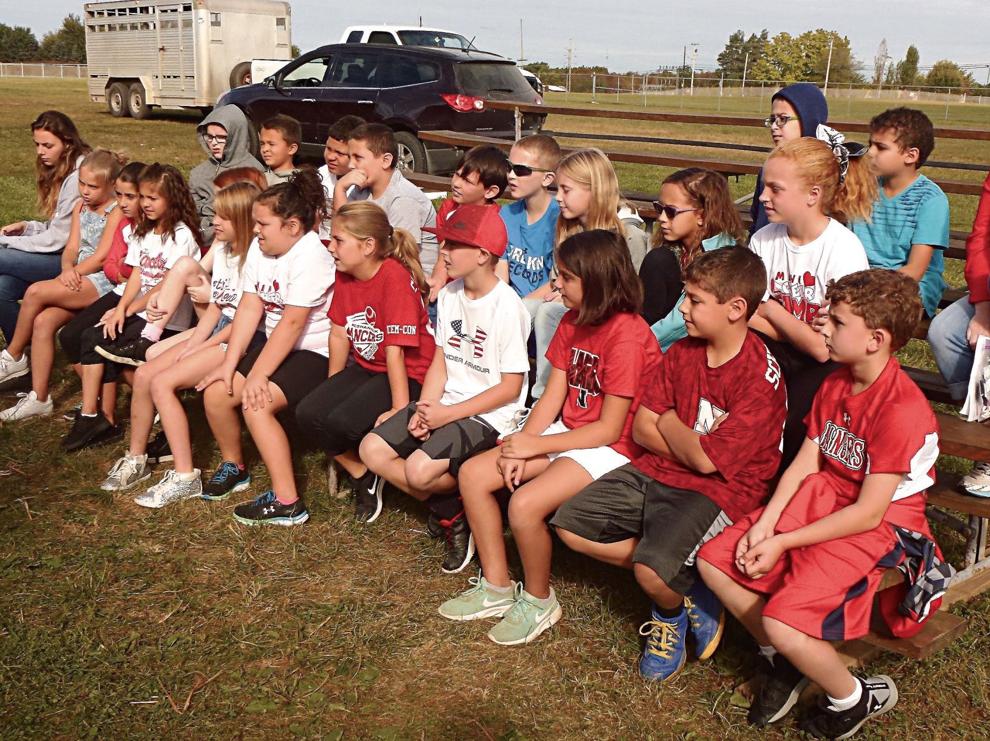 "When my grandfather started this, I was old enough to be one of the kids to come through it," said Kind, who lives on the family's homestead in Plain Grove Township.
During his presentation, Kind passed around a solid white oval the size of a giant Pez candy and allowed the fascinated students to smell it.
"It's an aspirin bolus," he said, "a cow-sized aspirin."
The tablet is given to cows whenever they have headaches, fever or stomach illness, similar to the ailments of a human, he said.