JoAnn Glorioso-Esposito touched thousands of hearts with her strength and perseverance in her crusade for a cure for breast cancer, in spite of her own illness.
She and her family originated and have led the fundraising movement, Par for the Cure, which has raised more than $1.3 million for breast cancer research.
JoAnn, diagnosed in 2003, lost her own long and courageous battle with cancer on Saturday at age 68.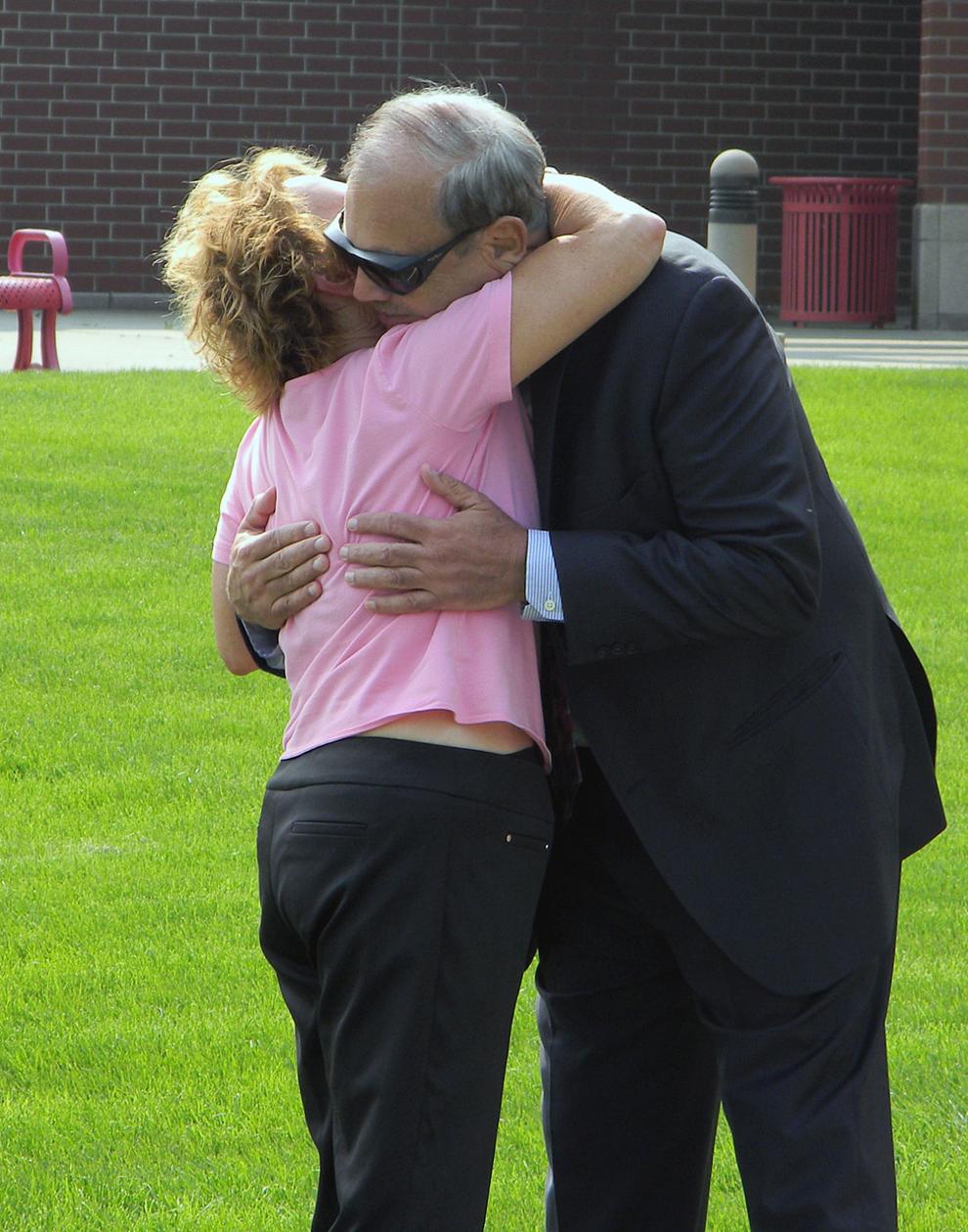 Even during her sicker days when she was losing her hair, JoAnn inspired other cancer patients and continued to raise money for the cause, She was supported in her efforts by her husband of 46 years, Andrew Esposito Jr., and their sons Brian and Brad.
Her fundraising reached to Las Vegas, Nevada, where an annual golf outing has raised thousands, and to New Castle's Diamond downtown, where fountain waters were tinted pink.
Her philanthropy reaches to California, where Dr. Dennis Slamon, a New Castle native and renowned oncologist and cancer researcher at the University of California in Los Angeles, continues to put those dollars to use in further research of new breast cancer treatments.
JoAnn's efforts have garnered many local supporters, and with their help, Par for the Cure has sponsored annual fundraising concerts and cookie and t-shirt sales at Back to the Fifties and other events.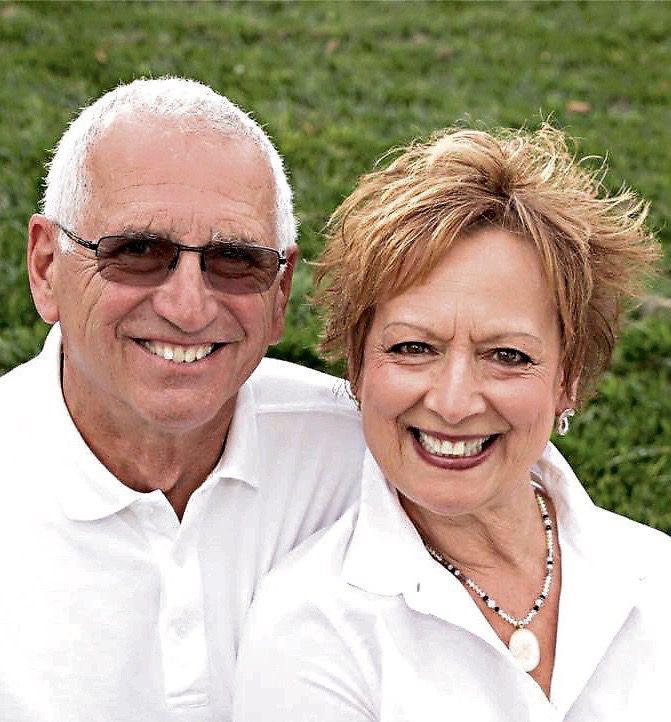 "Her efforts — on behalf of moving new research forward in breast cancer over the 14 years she was involved — have been phenomenal," Dr. Slamon said in a telephone conversation Monday. "She was a real force of nature in that field. She was tireless in her efforts to try to make people aware and make patients and families aware of what the disease is, and what challenges it presents, and also for raising money for research."
He noted that all of the money raised through Par for the Cure has gone to the research of new forms of therapy for breast cancer at UCLA.
According to information from UCLA's website, Slamon and his colleagues for 12 years conducted laboratory and clinical research that led to the development of the breast cancer drug Herceptin, which targets a specific genetic alteration found in about 25 percent of breast cancer patients. President Clinton appointed Slamon to the three-member President's Cancer Panel in June 2000.
Slamon said that local physician Dr. Paul Wawrzynski, who was JoAnn's brother-in-law, connected him to to her when she had been newly diagnosed.
"We recommended a treatment plan from some of the research we had been doing, and she responded to that very well," Slamon said.
JoAnn's initial treatment was with Herceptin, and its effects "were fantastic," her son, Brian, of Las Vegas, said. That started her efforts to help fund Slamon's work. He noted that much of the money sent to UCLA was used for clinical trials for cancer patients.
JoAnn since had endured five recurrences of cancer.
"It seemed like it came back every four years," said Brian, who started the annual golf tournament in Las Vegas in 2005 that raised $116,000 the first year. After that, JoAnn started the local fundraising with the hope that cancer eventually would be curable.
"She used to say 'All we need is time.'"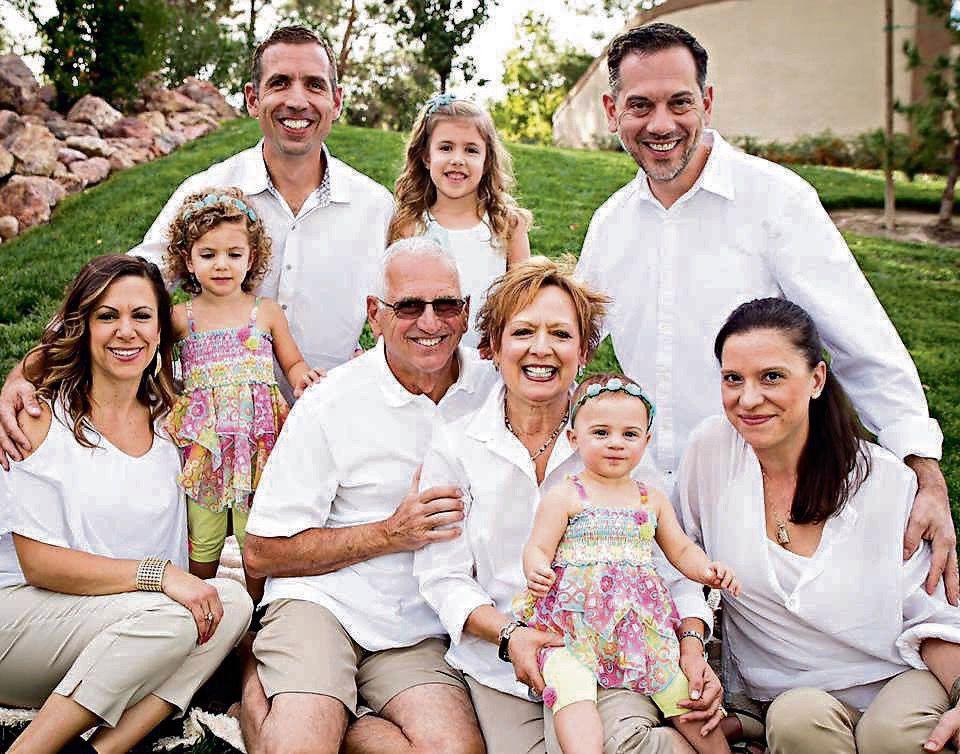 THE LEGACY
Brian intends to keep his mother's legacy alive with the next golf tournament, Oct. 6 in Las Vegas, and a Grapes and Hops Festival there on Oct. 7. Updates will be posted on Par for the Cure's website, www.parforthecure.com.
Those who joined Par for the Cure became part of JoAnn's treasure trove of close friends.
One of them is DeeAnne Passaretti of Neshannock Township, who joined after she, too, was diagnosed. The organization is comprised of women who have had breast cancer, as well as those who just want to help.
"She was my hero," Passaretti said. "If there's any blessing about having breast cancer, it was that I got to meet a great bunch of women. That was the one blessing out of the whole nightmare."
"JoAnn was everybody's warrior and hero," she continued. "Everybody turned to her. If someone was diagnosed, she was the first to call or send them a card to invite them to her group. JoAnn called and said she would love to have me at their meeting."
Par for the Cure meetings have always opened with hand-holding and prayer, especially for the newly diagnosed, and most often they were at the Esposito house on New Castle's East Side.
"She was still thinking positive that she was going to fight it," Passerretti said, recalling her last meeting with Esposito in late March. "Everyone who knew her knew how much of a fighter she was. She was just amazing. She's been through hell and always had a smile on her face. I'll miss that smile of hers, and her kind heart."
(Email: dwachter@ncnewsonline.com; mgrzebieniak@ncnewsonline.com)