After more than two years as members of the Teamsters Local 261, Lawrence County jail workers soon will have a labor contract as the result of an arbitration ruling.
The ruling grants more than 60 full- and part-time jail workers wage increases of 3 percent per year, for each of three years — 2018, 2019 and 2020. The increases will be retroactive to, or become effective as of Jan. 1, of each of the three years.
Lawrence County administrator James Gagliano said the award is 0.5 percent greater than what all other courthouse employees have received in raises this year.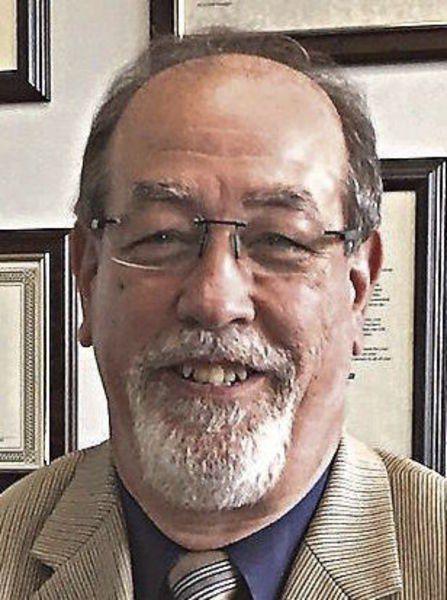 The arbitration award for the jail workers was handed down Aug. 26 by an arbitration board consisting of attorney David V. Breen, a neutral arbitrator; Joseph S. Paas, an attorney representing the Teamsters, and Michael A. Palombo, labor counsel for the county.
The jail workers joined the Teamsters on April 24, 2017, and both sides after bargaining for a contract were at an impasse. Breen was selected as the neutral arbiter by the other two attorneys who served with him as arbiters representing each side. An arbitration hearing was conducted on May 19, and the three-member board met in executive sessions on July 10 and 22 to discuss the award.
Gagliano said the award benefits the employees financially, and it benefits the county because it will have more management control and better control over scheduling.
"It gives us the ability to cross-train people," he said, "and hopefully we will also have better control over overtime costs."
He said the county this year budgeted an increase of only 2.5 percent for all of the employees, so it will have to find money within the budget to pay the jail union members the extra half-percent that is mandated by the arbitration award. He estimated that the jail has 60 to 70 employees.
Gagliano noted that the attorneys are in the process of drawing up a new contract for the jail workers, based on the arbitration award. That contract will be presented to the Teamsters local and to the commissioners for their approvals.
Members of two other labor unions in county government — the court-related workers of Construction and General Laborers Union Local 964, and of the American Federation of State, County and Municipal Employees Local 2902 — received 2.25 percent raises last year and 2.5 percent raises this year, as did all of the non-union and management workers in county government. Negotiations with a fourth bargaining unit, the court-appointed employees, stalled after their last meeting earlier this year and the bargaining unit filed for arbitration on May 1, Gagliano said.
Those employees also are members of Local 964 under a separate bargaining agreement from the court-related employees. An arbitration hearing is scheduled for that unit on Sept. 27, with a decision to be rendered later, he said.
Gagliano said the sections outlined in the 15-page arbitration award are those matters that the arbiters had to rule on. He said  a meeting was planned for yesterday afternoon with the jail workers to discuss the terms of the award.
Some of its specifics are:
•Full-time employees will work on probation for the first 180 days of their full-time hiring, and they will receive the same base pay as other employees, but will not receive sick leave, vacation or other benefits, but they will be eligible for overtime pay. They will be eligible for health care coverage after the first 90 days.
•There will be two job classifications in the contract  — corrections officer and cook. Those with the title of cook must be certified in food service safety as required by state law. 
•Effective Jan. 1, the new hire rate for full-time corrections officers and cooks will be $17.70, and their base rates will be $19.41 for the first anniversary, $21.85 for the second anniversary, $23.85 for the third, and $24.17 for the fourth. The head cook will be paid an additional 50 cents per hour for all hours worked.
•Employees required to work a shift that starts at 2 p.m. or later but before 10 p.m. will receive a 45-cents-per-hour shift differential. Those working a shift beginning at 10 p.m. or later but before 6 a.m. will be paid a 50-cents-per-hour shift differential. Shift preference will be offered by seniority.
•The county will provide medical insurance benefits to each full-time employee who wants to be covered under the county's health insurance plan, with employees paying 5 percent of the premium cost for the level of benefits chosen. The county also will provide vision and dental benefits to each employee who wants to be covered. The county will provide life insurance in the amount of $10,000 per each full-time employee.
•An employee who chooses to forgo health insurance will be entitled to a lump sum of $2,500 instead, or $208.33 per month.
The arbitration ruling also addresses employee discipline, seniority, training, drug testing and other matters.